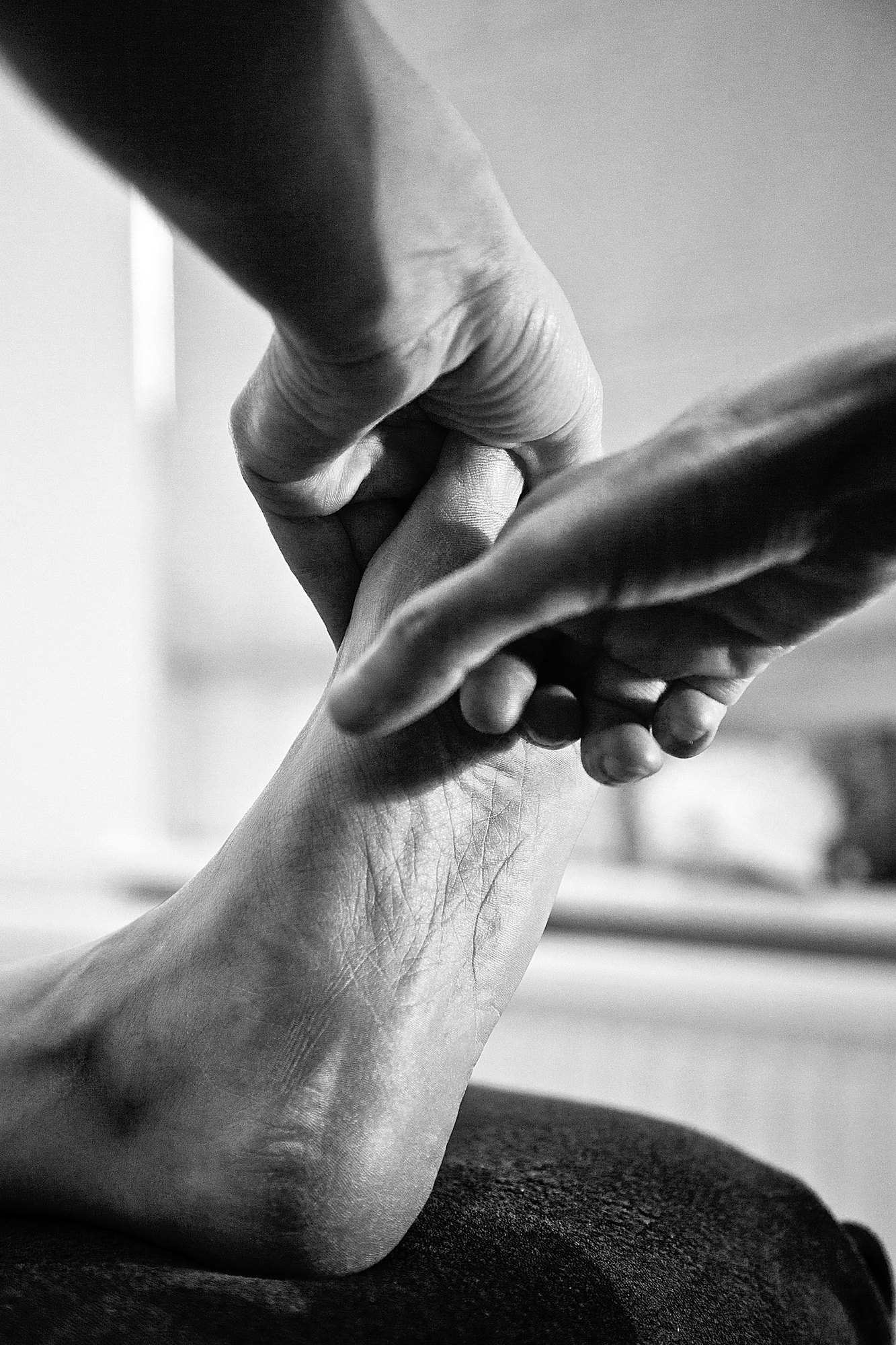 ABOUT A SESSION
We will start by taking a brief and general medical history and by clarifying the reasons and the expectations, i.e. working with a particular injury, addressing a chronic pain or a chronic ailment, improving posture, rehabing after surgery, improving balance and coordination, or simply optimising function in general as maintenance and prevention.
It follows a brief assessment of how you stand, walk and move to get to understand your tendency patterns.
With reference of what to wear, I recommend for women, comfortable underwear or a bra and comfortable running shorts or a two piece swimbath costume and for men not too tight running shorts.
The room is pretty warm and cosy but of course we can also use blankets. The most important thing is that you feel comfortable at all times.
If you prefer to be fully clothed we can also work together. I can adapt the way I work to your specific needs.