I started teaching these Somatic Online classes during the lockdown to keep connected to my clients and to somehow contribute to a more mindful and embodied world.
They mainly draw from my feldenkrais and rolfing trainings but also from my other studies over the years such as hypnotherapy and NLP, pilates, Somatics, Vipassana meditation, etc.
The theme is different everytime, but they are always gentle and easy to follow. You might be surprised at how powerful and effective they are at reorganising and calming your nervous system. Most people end up feeling more present within themselves, more connected, more coordinated, more balanced, more able to move in easier ways and more comfortable within their own bodies..
You will only need yourself and a Zoom link. Come and try it out for free!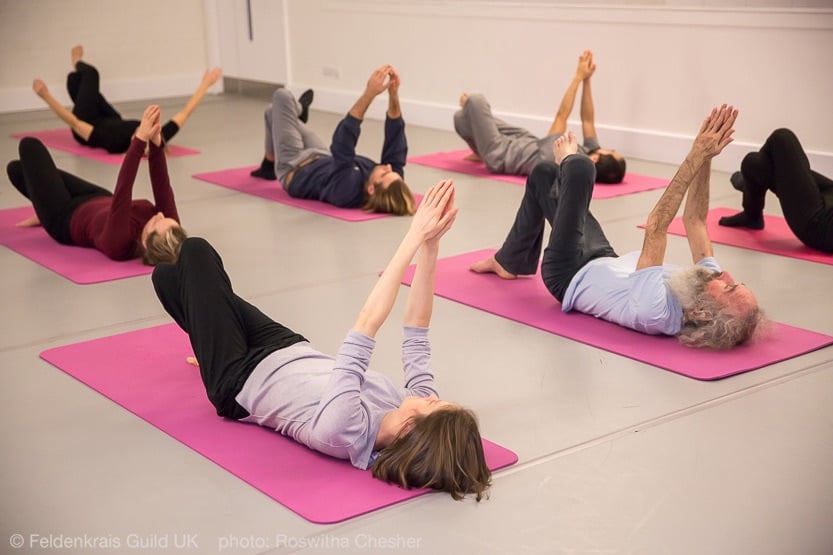 Yes, I would like to receive my Somatic Movement Class access!
GUIDELINES TO ATTEND THE ONLINE CLASSES
Move slowly, with small movements and at all times within an easy, comfortable range. Everything we do should feel comfortable and pain free. Remember we are not working with muscles or soft tissue, we are not strengthening or stretching. We are working with the brain, with the nervous system, re-organising patterns of movement. So, the better it feels, the better the results! :)
Note: Please be aware that I cannot see you on the screen as well as I would if we were in the same room, so by participating in this class or listening to the audio you are taking full responsibility for your own wellbeing. Make sure that everything feels good and that you enjoy the class! :)
You will need:
- Your enthusiasm and curiosity
- Comfortable and warm clothing
- A place with a mat or blanket to lie on the floor
- 2 or 3 folded towels as a support for the head (cushions would be too soft)
- Any other extra support that you might feel you need (I.e. Pillow/bolster under your knees, etc...)
- For some classes we will use a chair or stool with a more or less firm surface. But I would let you know beforehand!
Somatic Movement Class Audios