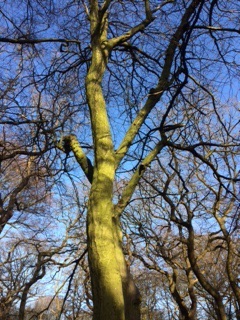 TESTIMONIALS FROM CLIENTS AFTER RECEIVING THE ROLFING 10 SESSIONS SERIES
"I am still very much aware of the benefits of my Rolfing journey. The work of the final session has had a big impact - the work around the sternum area & the pre-movement has really helped my posture become taller and more open, and the work round my collar bones has really freed up the top of the lungs & my breathing. I am much more aware of the movement of my upper spine when I walk.
Overall, the change over the 10 sessions has been extraordinary, I never expected it could be so powerful.
My posture is much better aligned; my lower back is stronger and more flexible; my shoulders are less stiff; for several years I had worn orthotics in my shoes to help my posture and prevent knee pain and I no longer need them.
So, thank you very much, it was a real privilege to work with you & have the benefit of your skilled and intuitive practice."
Rachel Spence, London
****************************************
"The main changes I have been aware of after the 10 series are:
- walking and the tilt of my pelvis
- engaging the core more, but not so it feels as if it's really working.
- walking using the whole of my foot and getting more movement in my joints
- more space around my ribs
- Sitting - I think I am much more comfortable sitting now because I'm using my body better - remembering to sit on your sitting bones is good
- Stretching to reach something - I've tried using diagonals instead of just one side and it works :-)
- Touching my toes is the amazing breakthrough. I think the process helps to free up parts of the body which are "stuck" (for want of a better word). And definitely being able to touch my toes for the first time in my adult life is a massive change. I feel as if parts of my back move that did not before.

Every session felt like an education in the human body which I really enjoyed. I'm looking forward to seeing what may happen in the next few months. I'm already pleased with the changes it has made, so if the body continues to realign even more, then that will be amazing " Karen Burriage, Crouch End
***************************************
"Through Rolfing, Marta's hands have tuned in to where my painful tension has disturbed my alignment. Not only through easing and releasing it but also bringing awareness to where and how I walk and stand which has helped. It is a process through which shifts are made and habits changed. It was so good to have such detailed feedback from someone I trust." Audrey Tom, London
**************************************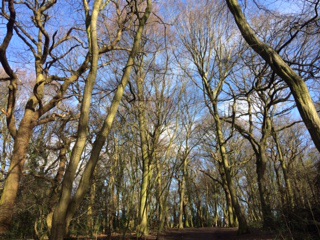 TESTIMONIALS POSTED BY CLIENTS DIRECTLY TO GOOGLE MAPS
"When I first came to see Marta, I could hardly walk from the Highgate tube to her house - a 10 minute walk. I had been told by my doctor that there was 'nothing he could do for me', so being recommended to Marta came at the right time. She is a warm, welcoming person, with a smile that shines from her eyes as well as her mouth. Her power and strength belies her stature, and she has an uncanny ability to 'hit the spot'. Her personality is such that one can relax, feel secure and open up. In return, her skills are such that I can walk, work and spend most of my time without pain- What else is there to say - I feel lucky to have met her."
Steve Powell, North London
************************************************
"I first saw Marta when I could barely move due to fasciitis in hips, legs and feet after a lot of structural surgery. I was a mess. Her diagnostic and massage skills got me going, unblocked the glue-like state of ligaments and soft tissues, and enabled me to exercise again and help myself. I still go on occasion to keep ageing limbs mobile. She combines warmth and sensitivity with rigorous boundaries and is a just a superb hands-on clinician who I would recommend wholeheartedly. I never do reviews but for Marta I make an exception because she is exceptional."
Stevie Holland, North London
****************************************************
Plantar fasciitis/frozen shoulder
"I have been treated by Marta for a variety of conditions over a number of years. Originally it was for plantar fasciitis in both feet, which were not responding very well to any other treatment, or medication. On top of this I was also struggling with a frozen shoulder which Marta also treated very effectively. In addition, over a period of many months I had had to spend long hours on a computer which resulted in shoulder tension, neck ache plus frequent headaches. Marta's treatment improved all of these conditions. I have complete faith in her expertise and knowledge of physiology. She is also an extremely friendly and approachable person."
Martin Freeman, London
**********************************************
"Marta Comas was recommended to me by my midwife. I have suffered with migraines and severe right shoulder pain for years. Marta has helped to alleviate these considerably, as well as helping with an overall improved sense of well-being. I recommend her highly."
K. W. North London
************************************************
"I've had lower back pain for a number of years, Marta has located the problem and used targeted treatment to help remedy the issue. She is very knowledgeable, professional and friendly. I highly recommend her."
J.S., North London
************************************************
"Marta was recommended to me by a friend at least 6 years ago - I regularly thank my friend for this! Everyone should have Marta in their life...she soon resolved my lower back pain and now I have at least a monthly treatment to relieve the tensions and tightness that build up in my body due to too much sitting in front of a laptop and stress. Marta has an amazing ability to tune in to my body - she brings an energy to her massage that is both healing and revitalising. Marta's massage surpasses all others"
Emma Davis, North London
*********************************************
"About 5 years ago I found Marta through a Google search for massage therapy in my local area. My then psychotherapist had recommended me to try an occasional massage for my struggles with anxiety and stress. I no longer see the psychotherapist but I regard a monthly treatment from Marta as essential to my continued health and well-being and my ability to cope with a stressful job. I can also vouch for her skills in tackling the aches and pains that afflict most of us from time to time. In short, I cannot recommend Marta too highly!"
Robert R., Crouch End
**********************************************
"Gifted and friendly - Marta at Massage Space has remedied countless aches and pains for me over the past few years. She's been of great benefit to my health and well-being. Highly recommended."
Simon W., Central London
***********************************************
"I highly recommend Marta. I've been giving myself this monthly treat for many years now, usually having a massage but sometime having relief from an injury too. The studio and it's ambience are beautiful and Marta is a relaxed and very considerate professional."
Gaynor Hudson, North London
*********************************************
"Marta is a generous, thoughtful and sensitive massage therapist who has helped me enormously over many years. She has looked after me following major surgery but has also worked on the stresses and strains of normal life in a caring but always professional and skillful way. I am always impressed by her knowledge, by her willingness to continually learn and update that knowledge and to always make me feel better by the time I leave the session! Thoroughly recommended."
Sue Batcheler, Crouch End
****************************************
Neck/shoulder chronic pain
"Marta is simply amazing. I came to her about 10 years ago with an acute trapezius problem, which she sorted out, and since then I've been very well looked after. Marta uses a multitude of techniques as required, and manages to combine them in a way that is still relaxing. She is the ultimate body master."
Lucy Rodriguez, N8
********************************************
"I have been having treatments from Marta for several years. Initially I found her in order to help with lymphedema but very soon discovered what a brilliant therapist she was for many other issues. She has helped me with constant neck problems and well as general back pains and serious tension in many parts of the body. Prior to finding Marta I had tried many therapist but I would say, without exception, that she is the best in all respects. On top of it all she is a thoroughly lovely person and, as you can tell by her long list of qualifications, is well qualified and continues to develop her expertise. I have no hesitation in recommending her"
Diana, Crouch End
*******************************************
"Marta is a wonderful massage therapist. I have received treatments from her for over five years now. She always takes time to understand what you need from a treatment for both long term complaints and in that particular moment. Her work is healing, relaxing, rebuilding, energising- whatever you need it to be. I can't recommend her highly enough."
Becky Jacobs, North
*********************************************
"Marta has renewed, restored and healed my body over more than 15 years. She is hugely qualified, possesses a variety of techniques and keeps herself up-to-date with health and fitness education. I can't recommend her highly enough."
Liz Kovar, East Finchley
******************************************
"I have been regularly going to Marta for massages for several years and each session is slightly different depending on the needs of the moment. Relaxing, thorough, deep, inspiring massages in a beautiful environment. Highly highly highly recommended."
Diane Samuels, North London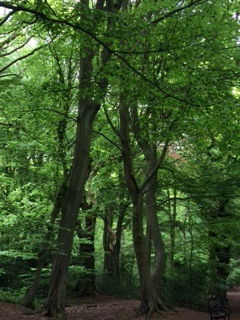 TESTIMONIALS SENT BY CLIENTS VIA EMAIL
"A note to say that I am a new woman! At first, I felt like I had been pulverised by a very delicate jeweller's hammer but now such a lightness...a great success. And now, the ball is in my court to sit properly, swim and keep moving. Thanks so much."
Leah Bassel, North London
Jaw pain, headaches, shoulder tension
"I have been seeing Marta regularly for over 6 months and really look forward to my appointments each month.She has helped to significantly alleviate the tightness in my shoulders and neck, which I now realise was causing headaches and pain in my jaw. As someone who sits in front of a computer all day at work, I now view massage as essential restorative treatment.
Marta is extremely responsive, and always hones in on exactly what is going on with your body - even when you are not aware. She is very knowledgeable and clearly very passionate about her profession"
Kate, North London
*********************************************
"I have been really helped by just two massage treatments with Marta close together. I have had problems with stiffness and aching in my lower back and neck for years following a slipped disk. The doctors said it was osteoarthritis and I believed it would just keep getting worse. Recently i started developing problems in my left hip, specially walking uphill and thought this was arthritis as well and I was probably on my way to surgery. She reassured me that almost everyone has some degree of osteoarthritis as they get older, but not everyone feels pain and it is possible to improve the body's functioning. She gave me hope of recovery to replace the fear that it would just keep getting worse.
After my second hour long massage, my painful symptoms did recede and I could walk freely again without that aching in my hip. I feel relieved of my fears and happy that i can enjoy walking a gain. I am very grateful to Marta who provides a calm and healing environment and works so hard to help. It has made a significant difference to me and I will return to mantain my recovery."
Jill, North London
*********************************************************
Hip replacement (pain from scar tissue and limited ROM)
"Four years ago I had both hips resurfaced within 6 months due to osteo-arthritis and was on crutches for a year prior to and in-between the surgery.
Further operations on my feet exacerbated my difficulty in moving, resulting in chronic, debilitating discomfort, pain and inflexibility. Scarring had affected my soft and connective tissues and I was in a mess.I felt as though they were super-glued together.
Orthopaedic surgeons are skilled at fixing the structure of joinjts and bones but have little interest in the ensuing problems related to adjoining soft tissue. I still could not walk without pain. Acupuncture had helped eased this sometimes but it had never lasted.

I was very cynical about trying Marta a year ago and resistant to the belief that she could help.
During this time my cynicism melted along with the inflexibility and pain. There is of course no magical quick fix to an entrenched problem- but her intuitive and thoughtful clinical expertise gradually but palpably resulted in a massive improvement.
The residual intense pain that I have had in one hip and thigh in particular (diagnosed as bursitis) disappeared 6 weeks ago. I still expect it to be there, I had had it for so long- I am both surprised and overjoyed that it has gone.
Who knows - it might return but i know now it can be treated.
Marta's authenticity, knowledge and skill generates the responsiveness and trust she also needs to ensure that her hands heal effectively.
I am so grateful that this old cynic was proved wrong. Can't thank you enough."
S. H. Archway
***********************************************

"Marta is the best massage therapist I've come across in North London. She is so knowledgeable and intuitive. She has the ability to identify any problem area without me showing her, get to it and dissolve the pains and aches with her healing hands.
I suffered from really bad pain after long hours of work on the computer and I used to carry so much tension that I nearly forgot how to sleep and function without the pain. Marta's treatments have proven to be invaluable. I no longer suffer from any pain and can enjoy any sports activities without any problems. Marta has also an uncanny ability to know the cause of any build up of tension in my back and neck and can advice me on how to improve my posture and how to avoid straining the muscles in the future. I always leave marta with a sense of emotional and physical peace. I highly recommend her bodywork without any reservation."
Angelina Li, Crouch End
*********************************************

Three years ago I started power-walking on Hampstead Heath which led to me training for the 'Moonwalk' marathon. Due to over-enthusiastic training I soon developed permanent pain in my hamstrings. Marta was recommended to me and I began having regular massages. The combination of Marta's skill and encouragement to stretch properly has meant that I'm now largely pain-free and this year I completed my third marathon two hours faster than the first! I wholeheartedly recommend being treated by Marta, she's extremely knowledgeable, professional and welcoming and has a genuine concern for your welfare.

Jacqui Ashman, Highgate
**********************************************
Impingement syndrome (rotator cuff strain)
"I have been coming to Marta for a few years now for "general repair and maintenance" and have found regular massage to be de-stressing and both a prevention and a cure for life's routine, aches and pains. This year, however, I have really felt the benefit of Marta's healing hands. I suffered a bad injury to my shoulder, which led to several weeks of ultrasound and laser treatment. But it was Marta who brought my shoulder back to life, massaging away the stiffness and repairing the joint. Thank you, Marta."
L.K., Crouch End
**********************************************
Stress reduction and wellbeing
"Modern living can be very stressful on the mind and the body. I have found the antidote! Marta is a highly skilled masseuse with the ability to identify a problem, solve it and provide excellent advice on how to avoid the problem in the future. She provides me with first-class professional care in a peaceful environment. After each treatment I feel refreshed and ready to continue my busy life."
Peter Jacques, Docklands
***********************************************
"I have been seeing Marta for over three years. I suffer from low grade but chronic lower back and neck pain. The difference with Marta is the energetic and enthusiastic approach she adopts to deal with these problems. Using sports massage techniques, together with a holistic approach, Marta attacks the sources of pain and I always feel so much the better for it."
Naomi Hirons, Crouch End
**********************************************
"Marta is the best massage therapist I know. I started coming to her for relaxation purposes and I found that my health in general improved significantly with regular deep tissue massage. The previous pain in my neck and shoulders I suffered from after long hours of computer work disappeared and my posture also improved. My immune system is now stronger and I catch far less colds in the year. Marta is a sensitive therapist with great skills in different therapies and with the ability to use them wisely. I would recommend Marta to anyone that wants to enjoy a superb relaxing massage or that needs help with any pain or injuries".
Lorena Rojo, Muswell Hill
*********************************************
Brachial neuralgia and maintenance
"I have been treated by Marta for four years now. I used to get repetitive strain pain and I also used to wake up with numbness in my arms and fingers. Soon Marta's treatments proved to be greatly beneficial and I hardly wake up with numbness anymore and unless i really overdo things my joints are in check. Marta's treatments are very relaxing and I feel much looser and more flexible afterwards"
Julia Matsis, North London
**********************************************
"I have been coming to see Marta for a few years now and she has helped me immeasurably. I have had a lot of problems with my back in the past and her treatments alongside her advice have made a huge difference. I particularly appreciate the way she checks with me what I need and her sensitivity to what is going on in my body has been invaluable as i have a sedentary job that often results in me carrying a lot of tension, both physiscal and emotional. I also enjoy the tranquility of her room, which is inmediately relaxing".
S.B., Crouch End
***********************************************
"I first saw marta when I was treated to an hour massage for my birthday. I suffered regularly from shoulder ache so I decided to start regular sessions. within weeks my shoulders relaxed and my posture improved.I love going to see Marta. She takes time to understand my aches and pains and I feel I am given a personalised, unique massage for my particular problems.She has taught me to listen to my body and keeps my shoulders on the straight and narrow!"
K.B., North London
***********************************************
"I have had chronic problems with my neck following a car accident in 1987 and have tried various treatments to relieve the pain and stiffness. When I first went to see Marta, I could no longer look over my left shoulder. In fact, if facing forward is zero degrees - then I could only do about 25 degrees left. I can now do at least 10 degrees FROM my left shoulder! Whilst I am a feminist! I used to shy away from seeing women masseurs as they tended not to have sufficient strength (for me.. ) its not about pain, but deep work needs a certain level of strength. Marta certainly has this and I feel completely confident in her techniques and healing abilities when she is treating me, and recommend her massage work unreservedly"
Dr.Teresa Hunt, North london
**********************************************
"Up until recently, I would never consider massage to be anything but a luxurious pampering fit for the vane and privileged. When my body finally had enough of my world views I was referred to Marta Comas by a Pilates practitioner I highly regard. Very soon after meeting Marta and having her treating me (by now, regularly) it became clear to me that massage is an essential complementary treatment to support a life style of well being. The Massage Space is a place of great care. Marta's total presence facilitates a deep sense of both healing and safety."
Aviv Yaron, Crouch End
*********************************************
"I have found Marta's work to be very powerful in bringing about deep release in the body. Having been suffering with severe tension in my jaw and neck, I had not been able to find any relief before seeing Marta. She took the time to investigate what was going on, and her work on releasing deep trigger points in the back of my neck resolved the problem. I have been able to use the release technique she showed me to remain pain free since. Thank you Marta for your patient and intuitive work - my neck and I are very grateful!"
K.G., Crouch End