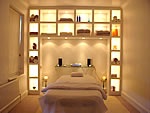 FEES
MANUAL THERAPY: 60-75 min session .....................................................................................£ 85
SOMATIC MOVEMENT CLASSES ONLINE: Zoom, Saturday 12.00 pm .........................FREE
Bookings are by appointment only scheduled on the phone.
Evenings are extremely popular so you will probably need to book ahead. However, sometimes it is possible to make a last minute appointment due to cancellations so it is always worth a try!

IMPORTANT: CANCELLATION POLICY
Please give 24 hours notice to change or cancel your appointment. The full fee is expected for cancellations with less than 24 hours in advance.