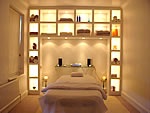 FEES
MANUAL THERAPY: 60-75 min session .....................................................................................£ 85
SOMATIC MOVEMENT CLASSES ONLINE: Zoom, Saturday 12.00 pm .........................FREE or donations
Bookings are by appointment only scheduled on the phone.
I tend to get quite booked up ahead. However, sometimes it is possible to make a last minute appointment due to cancellations so it is always worth a try!

IMPORTANT: CANCELLATION POLICY
Please give 24 hours notice to change or cancel your appointment. The full fee is expected for cancellations with less than 24 hours in advance.